Remote Work Tips for Web Developers & Designers
FEATURED PROJECTS | November 22, 2021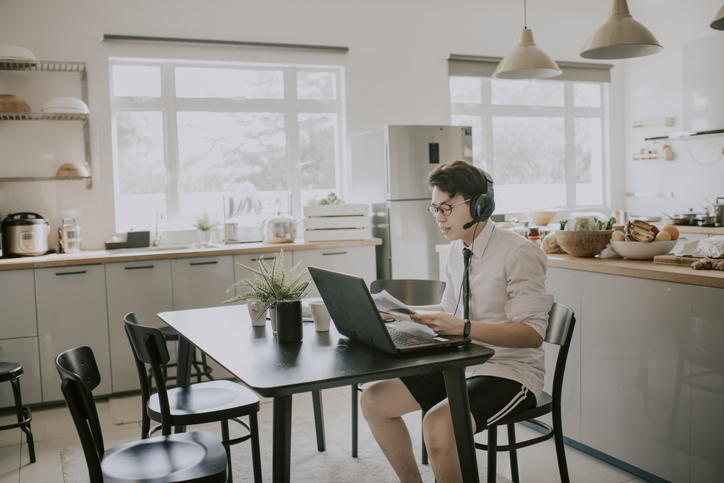 One of the biggest effects of the Covid-19 pandemic is the global shift to remote working. However, while some might experience a smooth transition to the new setup, others may find it a bit challenging.
Here are some helpful tips on how you can stay efficient and productive while working from home.
Start early
When you need to get to the office, your morning commute helps wake you up and get you ready by the time you get to your workplace. When you're working from home however, transitioning from bed to desk is much more of a struggle.
Tips:
Wake up early until you get used to your new routine.
Combat sluggishness with a proper breakfast, coffee or light morning exercise.
Do early morning huddles with your team and keep each other motivated throughout the day.
Have a dedicated workspace
Avoid working in your room, on the couch, or other spaces you usually use for relaxation or leisure. It works both ways too – after you're done with work, you'll be able to switch off your "working" mindset just by leaving your dedicated workspace.
Tips:
Designate a room or desk space that is free of distractions.
Make this space clean and uncluttered so you can focus on the work you need to do.
If music helps you focus then feel free to turn on your sound system.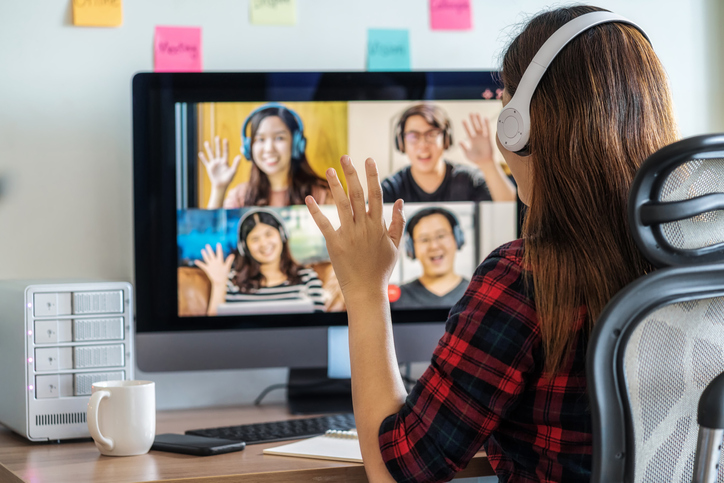 Use effective remote work tools
Maintain communication between team members and other coworkers through free-to-use chat apps like Slack, Google Hangouts and more.
Tip:
If you're working with a team, there are helpful tools designed specifically for remote workers and freelancers, such as Oqulo's QTime, a free time tracking software which records your time logs and attendance from home.
Don't forget to take breaks
While you do want to stay productive while working from home, don't forget to take a break whenever you need to.
Tips:
Don't forget to eat as well, as it'll be harder for you to stay productive if you're working on an empty stomach. You'll likely need a longer break if you're preparing your own meal.
To save time, figure out what you're going to eat later on before you get started on your work.
Take your lunch or snack breaks on time, or in keeping with the same schedule at the office.
If you're stepping out to eat, don't forget to bring your phone with you so your team can still reach you, if needed.
Limit social media and browsing
Working from home is a privilege, and your employer expects you to be conscious of your time and productivity.
Tips:
Counteract the ease of access simply by deleting shortcuts to social media sites or by using "incognito" mode on your browser.
Turn off or silence social media notifications during work hours.
Staying disciplined will be up to you, of course, but these simple steps will help keep you from taking excessive breaks during the day.
As long as you stay focused, follow a consistent routine, and take advantage of free work from home apps, working remotely will be an effective way to maintain productivity while keeping you safe from the coronavirus outbreak.
To get instant access to QTime's free time tracking app, visit qtimesoftware.com.