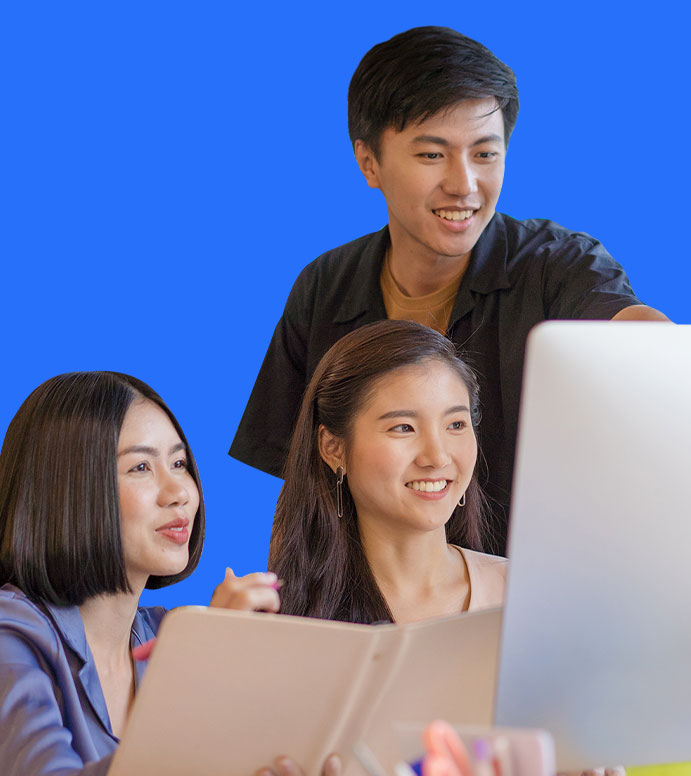 The Dojo Advantage
In order for a foreign company to hire employees in the Philippines, you need to register and set up a business entity – this requires a local office, an address registered as a subsidiary, and an account with a local bank
Setting this up on your own can take many months to a year and open up a lot of financial liabilities.
What we offer here at Dojo is an end-to-end outsourcing solution, so you can hire employees in the Philippines effortlessly and with full compliance. We'll do the grunt work of tax filing, managing payroll & benefits, and even placing L&D programs in place so your team can grow.
We provide competitive employee benefits to keep your remote team happy
When you hire a team through Dojo, they already come with all mandatory employee benefits.

Health and Medical Insurance

Learning and Development Programs

Social Security System

Philippine Health Insurance Corporation

Home Development Mutual Fund

Vacation and Sick Leaves
Philippine Employment Benefits at a Glance
Currency: Philippine Peso (PhP)
Official language: Filipino & English
Payroll Cycle: Bi-Monthly or Monthly
Holidays & Leave Benefits
Service Incentive Leave (SIL)
An employee who has rendered at least 1 year of service are entitled to a Service Incentive Leave of 5 days with pay. These days can be taken as a holiday or sick leave. In case holidays are not used by the end of the year, employees can receive money in payment of lieu.
Public Holidays
In Philippines 9 of their 21 public holidays are non-working
New Year's Day
Lunar New Year
Maundy Thursday
Good Friday
Bataan Day
Labour Day
Eid al-Fitr Thu
Philippines Independence Day
Eid al-Adha
National Heroes' Day
Bonifacio Day
Feast of the Immaculate Conception
Christmas Day
Rizal Day
Taxation
Individual Income Tax
The individual income tax average ranges up to 35% and depends on many variables, such as marital status, level of income. etc.
Additional Contract Details
Probationary Period
This is not mandatory however it shall not exceed 3 months.
Maximum working hours and overtime
Maximum working time is 8 hours per day over a 6-day period. Anything over that period most be compensated as overtime pay, that varies according to the number of hours and/or holidays the employee worked.
Bonus and expense payments
A 13th month bonus is mandatory. Employees are entitled to receive the 13th month salary provided if they accrued 1 year of employment.
Sick Leave & Vacation Leave
In practice, private employers grant these as additional benefit.