Seeking Inspiration: Places to Find Inspo for Your eCommerce Web Design
CREATIVE TIPS | September 16, 2021
When it comes to running a business, there is nothing wrong with falling into a routine. A routine ensures that every part of the operation is accomplished promptly. Nevertheless, succeeding in entrepreneurship entails innovation.
Revamping your eCommerce operation can do wonders for your profit margins and your brand's reputation. Your eCommerce website is an excellent place to start. If you are craving for change and wanting to revamp your online store, below are a few resources you can get inspiration from:
Behance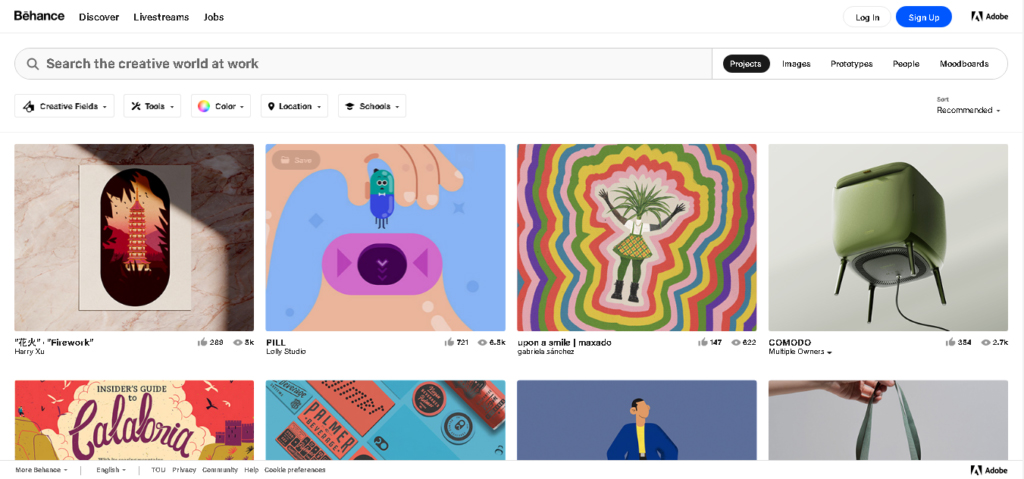 Behance is a part of the Adobe conglomerate. Yes, the same Adobe that produced Photoshop and Lightroom. Undoubtedly, it is an effective source of web design inspiration for developers and eCommerce store owners alike.
Behance's Discover page, in particular, is home to a considerable amount of web design pegs that you can gain inspiration from. The diverse collection can be sifted through easily. You can search for the latest styles and "the most appreciated" design outputs.
Awwwards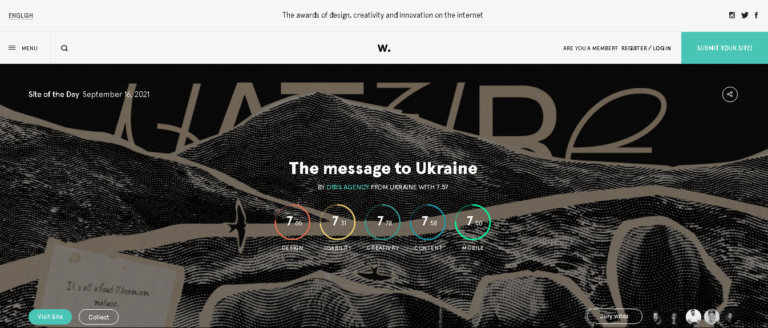 When it comes to website design inspiration, Awwwards is almost always the top source of aspiration for most graphic designers. Website on Awwwards is vetted and tested by a jury of expert web designers and developers. These experts also judge websites on the user experience and overall ease of use more than the graphic and visual elements.
Most designers can find precisely the design inspiration that they need from Awwwards. It has an extensive tagging system that allows visitors to search through the available inspiration based on several tags, including dominant colors and the platform.
siteInspire
Effective website designs are built with a specific purpose. Just because a design works for an informational website doesn't mean it would be the right fit for an eCommerce store. Daniel Howells of Howells Studio's siteInspire understands the need for subject-based tagging, especially for graphic designers. This source of inspiration is divided into business verticals and specific industries.
Commerce Cream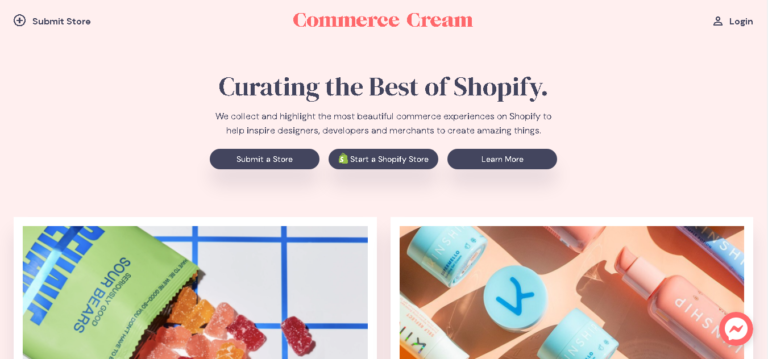 Commerce Cream is a great inspiration resource for eCommerce stores. This website curates the best Shopify stores submitted by design agencies.
It is a must-visit, especially for eCommerce owners, like you, looking to revamp their online stores. Through Commerce Cream, you no longer have to sift through websites from different industries. The entirety of the collection is dedicated to eCommerce. Everyone can submit their designs on Commerce Cream, but not all submissions are featured. This ensures that, dare we say, you only see the cream of the crop.
A beautifully designed website can impact your store's success. Most shoppers, after all, are visual people. Your website's branding, content, as well as, ease of use are known to influence customer conversion. Your online store is a marketing tool like no other. Making sure that all the design elements speak loudly about what your brand represents can help you corner the market within your specific niche.
Itching for a website revamp? Our team here at Dojo can help! We can take your eCommerce store from drab to fab. So reach out to us and start sprucing up your online store today!