How to Choose the Best Domain Name for Your eCommerce Website
BUSINESS TIPS | August 4, 2021
There is more to running a successful eCommerce business than selling quality products at a reasonable price. With a saturated market of online stores that offer similar items, eCommerce companies must rely on mindful branding to stand out from the crowd. Branding affects customer conversion and client loyalty. The stronger your branding is, the higher the chance for consumers to remember your brand.
Your eCommerce website's domain name plays a crucial role in company branding. Ideally, a domain name should be able to project the vision and mission of a business in just a word or a short phrase. Your domain name is more than just an address that customers can visit to purchase your products – it is your company's online home, and a virtual calling card.
Deciding on the right eCommerce domain isn't easy. Whether you're a new business deciding on a website address, or an established brand wanting to branch out of marketplaces, below are a few tips that can help you land on a domain name that converts visitors to paying customers: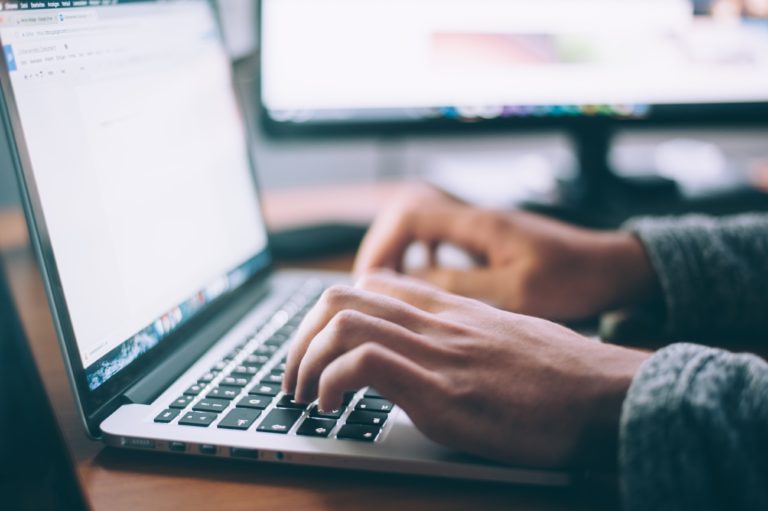 Keep it Short and Simple
Ideally, you should register your brand name as your domain name. Doing so makes for consistent branding. It is much easier for people to find your website if it is the same as your company name. The domain that you choose should be relatively short and easy to remember. Aim for a website address that is less than 15 characters long. Likewise, it is best to stay away from slang, words that are difficult to spell, numbers, and hyphens.
If you Can, Choose a .Com
The jury is still out on whether domain extensions do affect online traffic. Nevertheless, if you can try to secure a .com for your eCommerce brand. .com is the most established domain extension. Over 78% of businesses, eCommerce or otherwise, use .com for their website address.
If you can't secure a .com address, you can consider several other domain extensions for your brand. For eCommerce stores, .shop or .store are good options to choose from.
Be Mindful of SEO
As much as possible try to use keywords relevant to your brand for your domain name. For the most part, the formula is relatively simple: brand name + keyword = domain name.
Take Time to Get Inspired
A lot of business owners believe that deciding on a domain name is a simple task. This cannot be farther from the truth. Your domain represents your brand, and it influences your sales and overall profit. That said, it is best to take your time to get inspired. Hop on a domain generator and start from there. Your options are boundless but it is a decision that should be mulled over.
Your domain name is a long-term investment. Spending the time, effort, and resources to land on the right name now will save you the hassle and expense of rebranding in the future. The tips above can help you determine the right website address for your company, but the key to making the right decision is to take your time and do proper research.
Are you struggling to find the right domain name for your eCommerce business? Dojo PH can take you through the process. With years of experience under our belt, we know a thing or two about domains that work! So what are you waiting for? Contact us today to learn more about making a mark in the eCommerce industry in the Philippines.