New to outsourcing? Here are some best practices to remember
BUSINESS TIPS | March 13, 2023
The business case for outsourcing for any enterprise has never been stronger. In 2022, the global market value for business process outsourcing was over $260 billion — nearly triple the $92 billion valuation from 2019. However, integrating an outsourced workforce is often easier than done. Don't go into outsourcing without considering these best practices.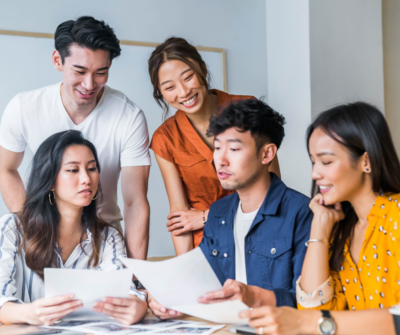 Best Practice #1: Develop the Right Strategy
Talk strategy first before tapping potential outsourcing partners. This outsourcing strategy should be grounded on the overarching values and goals of your team. With a game plan in place, your team can better assess whether or not a particular provider or partner is a good fit.
For instance, in developing an e-commerce site, it's important to have at least a rough idea of how customers should be interacting with the site. Sharing key info on the customer journey to an outsourced team can help guide them in creating the website you envision.
Best Practice #2: Identify Key Performance Indicators
Next, think about the specific objectives and results you want to see throughout the engagement. Identify and communicate these KPIs to your outsourcing partners to align expectations. These KPIs will help you see whether the project is moving forward as planned or if there is a need to pivot.
Whether it's finance and accounting, customer service, or online content production, outsourcing is often a limited-time endeavor (some firms may become long-term partners) that you'll want to be generating returns as soon as possible.
Best Practice #3: Weighing the Pros and Cons of Onshore, Nearshore, and Offshore Options
When you're developing an outsourcing strategy, you'll also need to consider the three main approaches:
Onshore entails working with a third-party that can utilize assets and a workforce that are all located in the same country as you. This mode of outsourcing can significantly mitigate security or privacy risks and ensure everyone is in the same time zone, but it usually costs more.
Offshore providers, typically located in places like China, India, and the Philippines, won't be in the same time zone and region as you. However, the biggest advantage is access to a diverse and high quality talent pool for a significantly lower cost.
Nearshore is a good in-between option if you're looking for labor markets that are fairly close to your home country. Though this approach is usually less expensive than onshore outsourcing, costing will depend on the project you have in mind and whether or not you're discussing with a highly experienced provider.
Best Practice #4: Decide on How Much Control You Want to Have
When it comes to hiring and managing outsourced talents, there's a handful of options to consider. Depending on the degree of control your team or organization prefers, you'll have the following options:
Staff leasing involves working with a provider who directly hires the staff you need. Leased staff don't have an employee-employer relationship with your organization and you don't have to worry about doing the HR and administrative work.
Managed services is a great solution if you're looking for in-demand expertise (e.g., accounting, web and app development) without hiring in-house. This approach entails working with a managed services provider (MSP) that has a wealth of experience and insight in a particular field.
Some staffing providers are labeled as the Employer of Record (EOR) on paper, but it's the client organization that has full control of identifying talent, managing employees, and creating performance incentives. As the EOR, the provider takes care of administrative tasks and compliance with local labor regulations.
Learn more about staff leasing, managed services, and EOR from our previous blog post.
Best Practice #5: Build Feedback Loops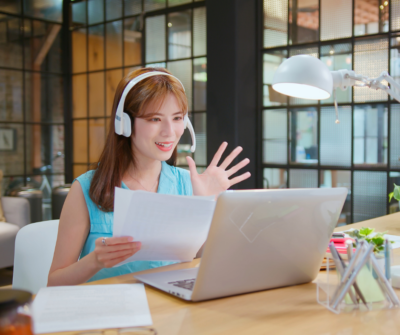 The importance of communication and feedback when working with outsourcing partners can't be overstated enough. Challenges will surface throughout the engagement and some of them may force changes to the original plan or project scope. Find ways to cascade feedback in a timely and efficient manner. For short-term projects, a weekly email or conference call may be appropriate to help ensure everyone is on the same page.
Kickstart your business and sustain growth with Dojo
Dojo is a top provider of cost-effective outsourcing solutions from the Philippines. Drop us a message at [email protected] to learn how we can take your team or company to the next level.