Build Your Dedicated Team
Our Web Design Expertise
Masters of design principles – layout, color, typography, icons, images and design theory
Proficient in different design software such as Figma, Adobe Photoshop, Illustrator & After Effects
Well-versed in creating a visually-appealing & easy to navigate UX
Experienced with HTML & SEO web design
Steps To Get Started
Speak with our resource strategists and tell us about your project, budget and skill set that you're looking for.
2
Hand-Pick Your Designer
Review a shortlist of top matches and interview them at your most convenient time.
3
Finalize The Contract &
Onboard Your Team
Once a candidate is selected, Dojo will take care of the hiring, compliance and onboarding process.
4
Start Assigning
Projects & Tasks
You can choose to 100% manage your team's tasks or get a dedicated project manager from us to do the heavy lifting for you. We'll make sure to meet turnaround times and milestones that have been set for each project.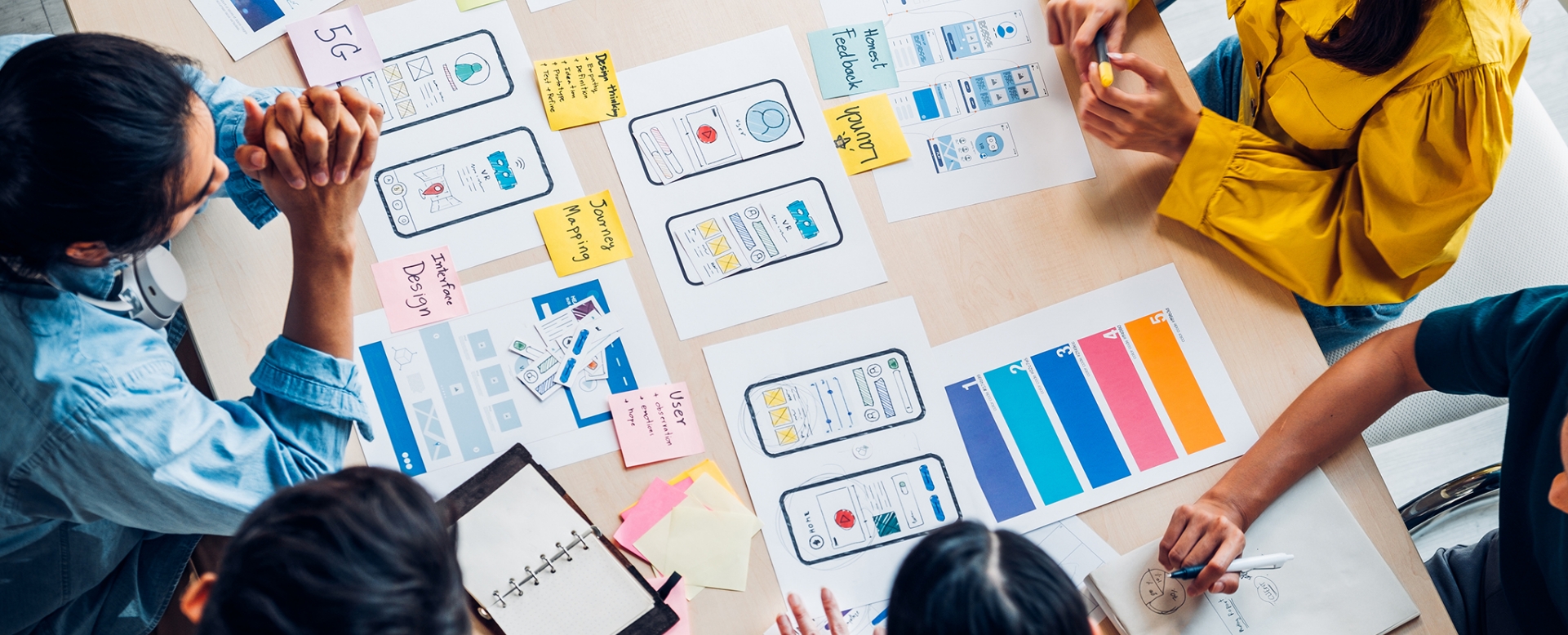 Hire Within 60 Days
Instead of spending months recruiting and hiring, instantly hire and onboard your team with Dojo.
Cost-Efficient Solution
Hire a senior web designer at a fraction of the cost of hiring in-house. Fill-in skills gaps in your team easily and affordably.
Culture-Fit Assured
Work with a team that shares your company values, beliefs and behaviors. Filipino talents are known for their ability to easily adapt to different cultures, making them the perfect addition to your team!
A History of Excellence
In 1999, the founders of Dojo opened their first office in Los Angeles which is now a 1,500-strong distributed workforce in Manila. We are also the same team behind Agent Image - the leading Real Estate web design agency in the US.


Web Design Portfolio
Brochure Sites


E-commerce, Custom & Shopify Sites


Client Reviews
The staff at Dojo are very knowledgeable, fast and professional. Each task was completed without a problem.
We've been working with Willie, Davis and Jerome on our latest project. All of them have been very reliable and carry out tasks to high standards. Great communication as well.
Top quality service, excellent communication, fantastic value for money. Always an exceptional experience with the team! Thanks for all your assistance!
I am very impressed by their technical capabilities and their project management. I've challenged the team with several complicated web development projects, and they have come through with flying colors.
Working with the team has been a great experience. The website they designed for me was exactly what I wanted. They were very professional, and brought my vision to life. They went above and beyond my expectations!
The team were prompt to respond to our requests. They completed their work to a high standard and were on time. Thank you so much for all your hard work and for providing such outstanding customer service!
Top quality service, excellent communication, fantastic value for money. Always an exceptional experience!
Our team is highly appreciative of Davis, Kim, Jerome, Jerold, and Willie's effort and commitment to finish the project smoothly. We're very happy with the output and I repeatedly mention how I'd like to work with them again in the future.
The team has been an absolute pleasure to work with. The entire team, including Jane, Cath, and Noe are consummate professionals, and their extreme talent, flexibility, and responsiveness is unmatched in my experience. Very highly recommended!

Build Your Dedicated Web Design Team